Featured Store
Meet our featured store…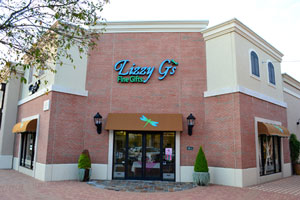 Lizzy G's Fine Gifts
126 Vintage Park Blvd Suite L
Houston , TX 77070
(281)251-5866
You never know when dream can come true! For years Elizabeth LeCrone and Ginger Lester talked about opening their own retail store. The niece and her aunt talked about many different types of stores, from book stores to lingerie to old fashioned candy stores, and had a name for every one. "It was really just a fun thing we talked about, but only half seriously" the two confess. After all, Elizabeth was busy going through high school and college and starting a successful career in Oklahoma, and Ginger was busy in Texas raising her two sons and fighting a medical condition that left her exhausted.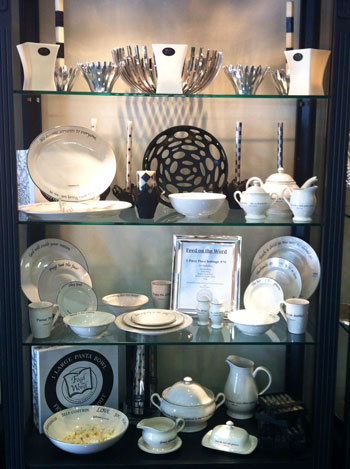 But God was listening to their dreams and had a plan. "It was when I had my sixtieth birthday" says Ginger, "I jokingly said to Elizabeth that time was running out!" So the two began to pray and search for an open door and Lizzy G's Fine Gifts was born. "It is so like God to do this! Put a dream in your heart and even when you don't expect anything of it, He puts the pieces together" they say. A beautiful space was located and leased and the two began to build their dream. "Our business is firmly built on prayer. Not only our own prayers, but those of so many of our family and friends."
It was Elizabeth who first spotted Feed on the Word in a shop in Oklahoma. "It is perfect for us and the kind of store we have. Unique, reasonably priced, good quality....all of the things we look for. And doing business with Feed on the Word has been a pleasure." says Elizabeth. Customers have loved it. "It has been one of our best sellers. We started with serving pieces and then added the place settings just recently. The day we put them on the shelf we sold 24 place settings to one customer alone. We are very happy to have it!"
"And God has been so good to us", they continue, "In less than a year we have expanded and are growing daily. God continues to amaze us. We are blessed and covered in prayer!"